Fire Up Your Love!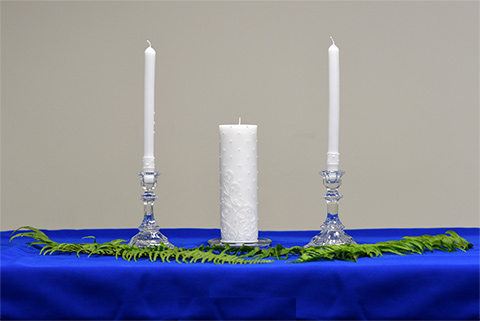 It's all about love for you and your partner and having a memorable wedding is important to starting the first day of your married life. Having a Wedding Officiant who can create and ensure a personal vision for your wedding is a key ingredient in having a successful event.
*Weddings performed by Donna Hartley are non-denominational and spiritual

*Fire Up Your Love Package 1 ($450)
• Talk on the phone to discuss your intentions for your wedding ceremony
• Verify that you are in the process of acquiring your marriage license
• Confirm location, date, and time of your wedding
• I always arrive early, at least 30 minutes before your rehearsal, and we ensure that everything is organized and in place with EVERYTHING
• The day of the wedding, I arrive early to check in with both partners
• Ensure that the candle lighting ceremony takes place
• Ceremony lasts 15-20 minutes and the joy and love is announcing you as a married couple
*Fire Up Your Love Package 2 ($750)
• Everything included in the Fire Up Your Love Package 1 PLUS
• Helping you with your personal vows
• Writing your personal vows can be daunting, so that's where I come in as your Wedding Officiant and coach. With three decades as a speaker and personal coach, I will guide you through the process. I will coach both of you personally, eliminating clichés and phrases that have been overused. I'll create inspirational, romantic, funny, and memorable moments in your vows that be remembered throughout your marriage.
• Helping you with the delivery of your truth and love. It will be the first time your partner hears your personal vows. These intentions are lasting and will guide you through both the joyous and difficult times. Be prepared and enjoy the moments!
To inquire about Donna's Availability  Click Here >>